Description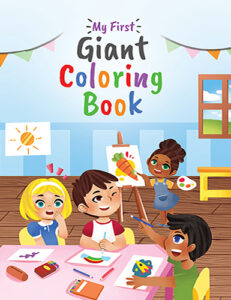 Big Coloring Book with Funny Shapes, Numbers, Vegetables and Fruits, Animals and Birds, Fish and Sea Creatures, Summer Activities, and Much More.
Jumbo Coloring Book with Funny Pictures that Will Keep Your Little Ones Busy!
–  Large, simple, and funny Pictures your toddler will love.
– Funny shapes, vegetables and fruits, animals and birds, fish and sea creatures, summer activities and stuff, and much more.
– More than 90 single-sided pictures so that markers or crayons or will NOT bleed.
– Suitable for boys and girls.
– Comes in large size (8.5 × 11 inches)